Articles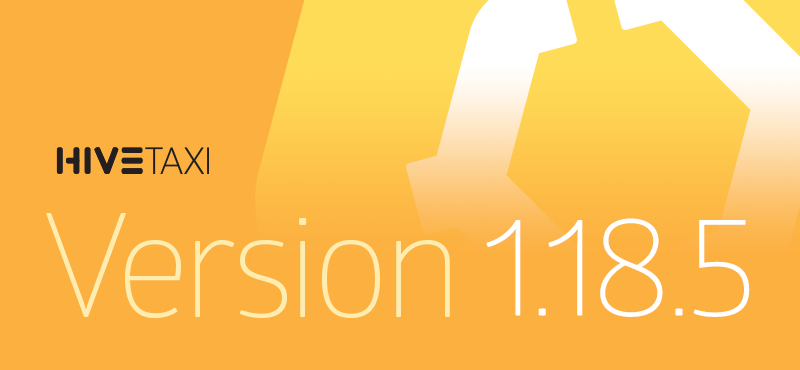 Main changes:
Bonuses system now has two configurations: minimum/maximum and minimum/multiplicity.
Addresses editor - add/delete/edit address details.

In the Acception of the order interface it is possible to operate completely without mouse, only at the keyboard.

Interfaces Create/Edit drivers/vehicles and Create Role become more user friendly.
In the Dispatcher interface

have divided management of employees and drivers on different child interfaces.

Improved functionality for outsourcing - an opportunity full isolation of dispatching office, a delay of calls in dispatching office for the served taxi service.

The addresses catarog search become even more simply and more clear.

In the personalized Driver's Application, it is possible to employ drivers without visit to office now.

A transport network had been optimized - the system has ceased to create a route on a dirty and unpaved roads. (it is adjusted personally for company, where paved roads are not available it can work with the destinations).

Open Web Widget API for the order of a taxi from a website / social network.
Open Mobile App API for the order of a taxi.
Added Fleet units report.
Added Drivers report by the fleet units.
Added Company financial report.
All reports moved to interface "Reports".

Have allowed to enter negative and fractional values in rares. Can be required for creation of zone system of calculation of cost of the order.

Have added sorting of options in interfaces: Company settings, Fleet unit settings, Fare settings.

In the cancellation of the order interface have allowed movement by buttons with the arrows "to the left/to the right".

In Driver's payment report have added TOTAL line.

Have replaced documentation in the PDF format with online documentation.

The name of the districts is specified in an address line now. For example: (Khimki), (dstr Skhodnya, Zheleznodorozhnaya St.), (23)

.

Have corrected repeated pressing of F9 at acception of the order.

In addressee editor have removed from search delivery - fast addresses. For fast addresses editing the special interface will be created.
In progress (version 1.19)

Web Widget for the order of a taxi from a website
Mobile API for the order of a taxi: Android, iOS.

Work with contractors (B2B). Including a personal WEB OFFICE for the contractor: management of employees, reports, creation/management of the orders.
near-term plan (1.20)

Integration with the exchanges and aggregators.
The part of functionality is already available on a demo the server.

Release 1.18.5 (6 and 7 of April)